Investigations in CASE NRE. Students have created biospheres in CASE NRE. Students are investigating and simulating the cycling of essential elements of carbon, hydrogen, and nitrogen through biotic and abiotic components of an ecosystem.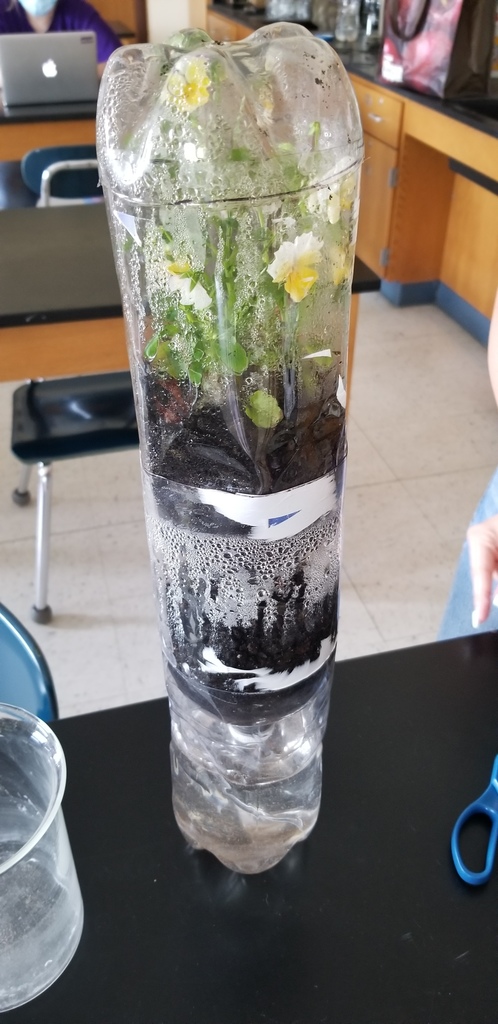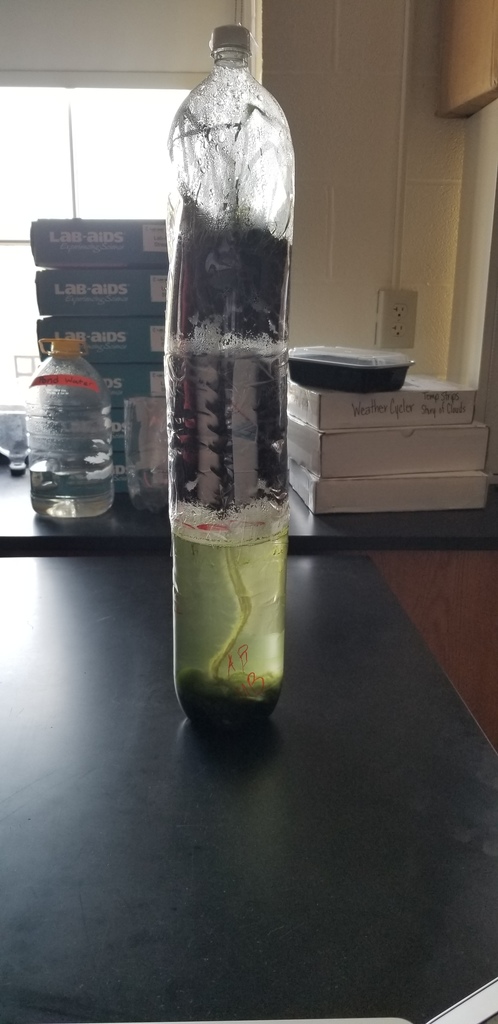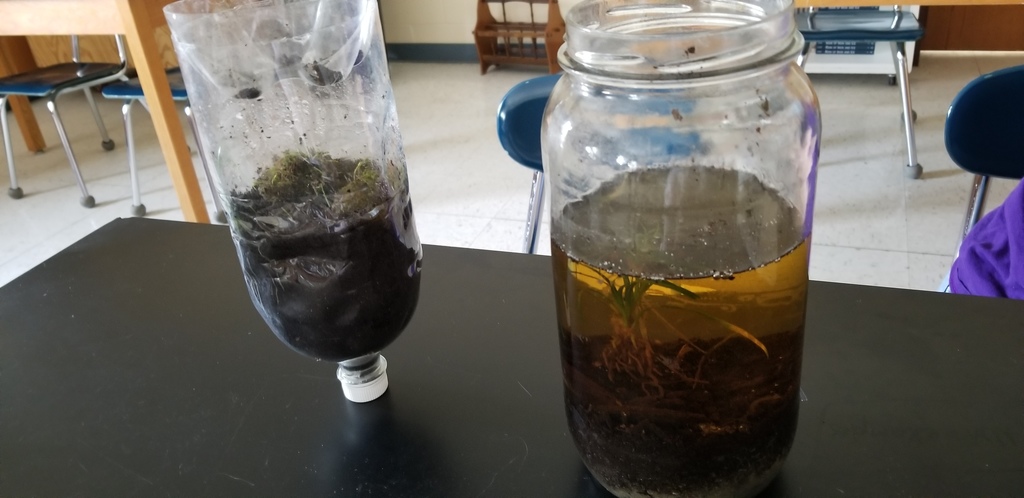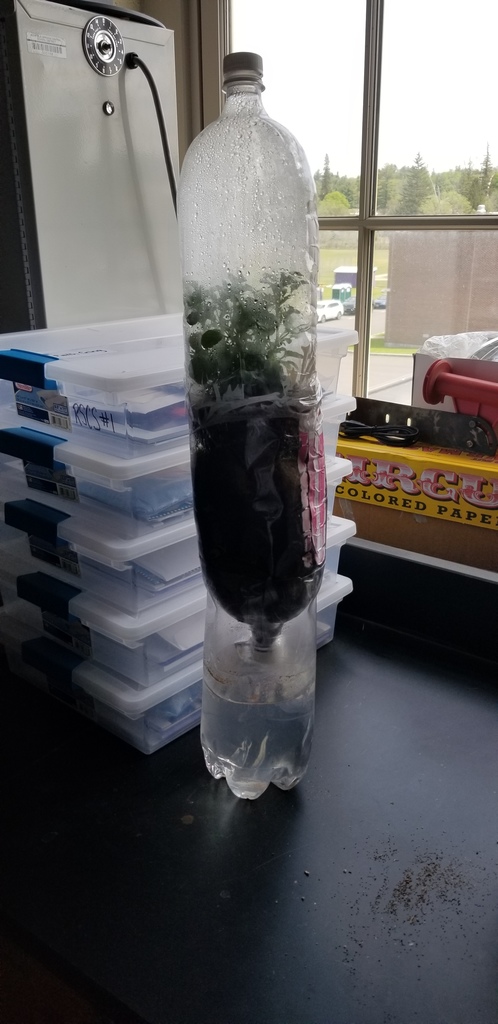 Students in Natural Disasters & Weather class participated in the abbreviated SKYWARN Training offered by the National Weather Service in Binghamton via Google Meet. Participating students will be able to phone or use online apps to record and share severe weather condition observations. The SKYWARN trained weather spotters provide meteorologists with weather observations to assist them to make "life-saving warning decisions."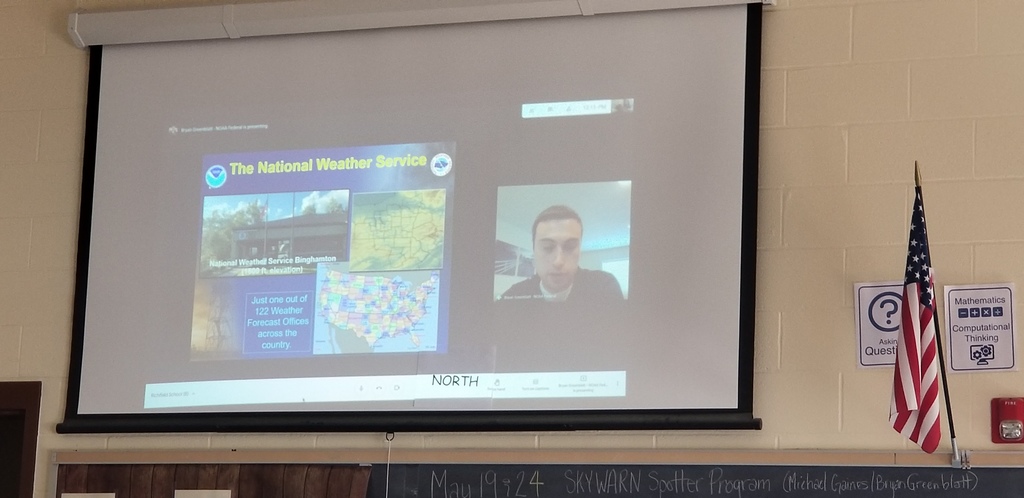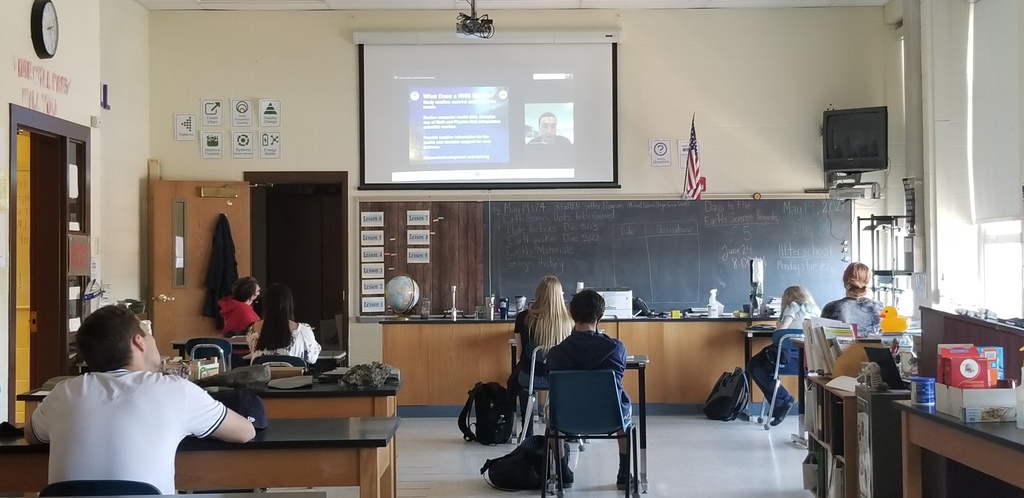 RSCSD will be observing the remaining emergency day on Friday, May 28th. There will be no school that day. Thank you.

Today is the day! Come get your Brooks BBQ chicken (and vote while you're here)! Please wait until after the buses leave from the circle at dismissal.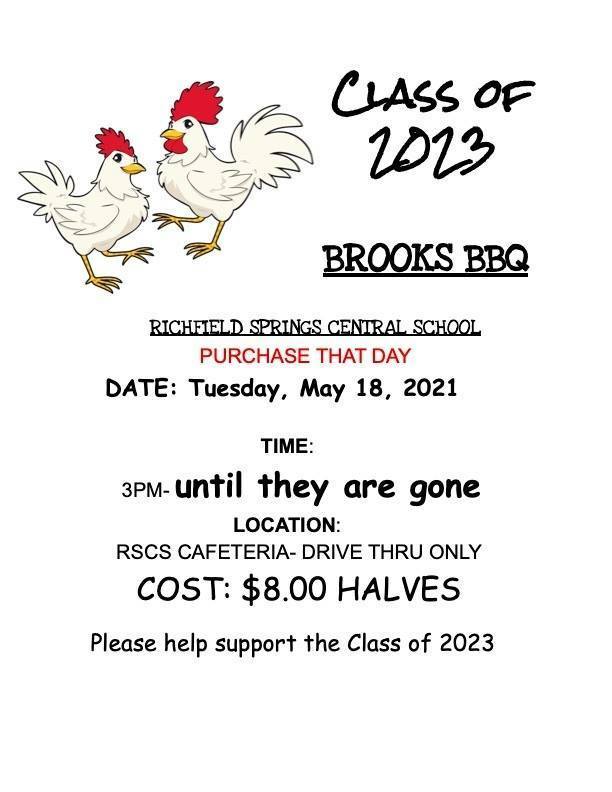 Herkimer BOCES will be closed on Friday, May 28th. There will be no BOCES programs in session on that day. Thank you.

Please come out and vote!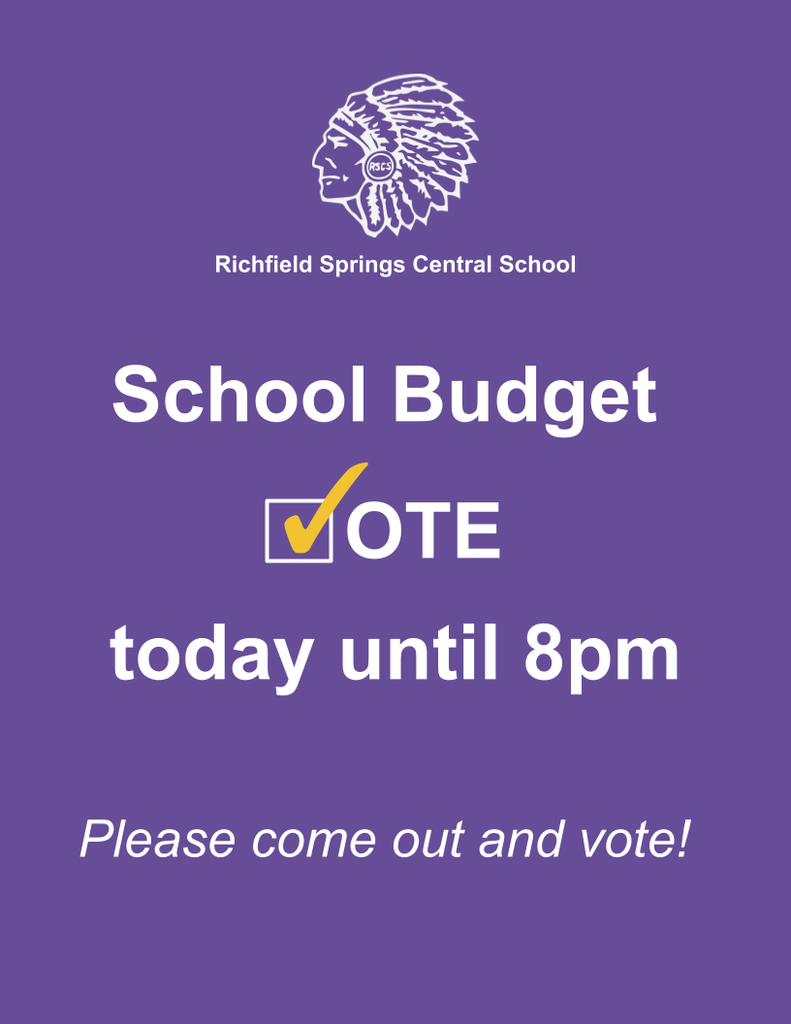 Friday, May 14th is a half day for students. Elementary students will be dismissed at 11:30 a.m. Secondary students will be dismissed at 11:38 a.m.

We made a change to tomorrow's lunch menu, 5/13. Lunch Menu, 5/13/21 1) Grilled Cheese & Tomato Soup 2) Bologna Sub 3) Salad Plate 4) Party Plate 5) Peanut Butter & Jelly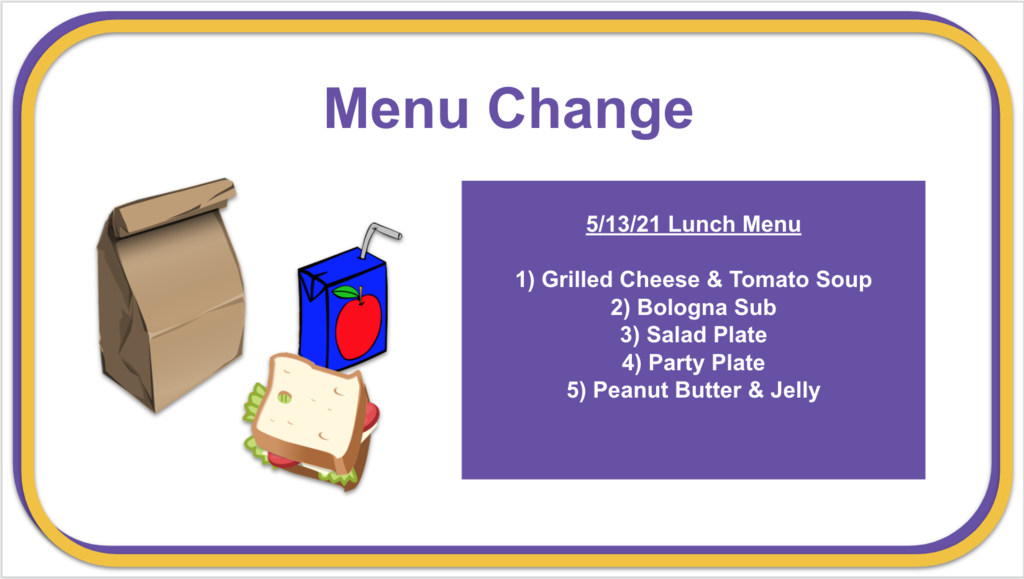 We will be hosting a vaccination clinic with the Otsego County Department of Health on Thursday, May 13th in the big gym from 3-6PM. Please park on the east side of the building by the basketball courts and enter the building through the side door, where the budget vote takes place. Children that are 16-17 years of age must be accompanied by a guardian. You may need to cut and past the link below to your browser.
https://apps2.health.ny.gov/doh2/applinks/cdmspr/2/counties?OpID=C1974CA42B060180E0530A6C7C15111A

Check out the new Parents as Partners Webinar Series on Wednesdays from 7:00 - 8:00 pm (EST). To register, visit
https://www.nyscate.org/page/new-parent-webinars
Upcoming Parent Webinars include: May 5 Navigating the Online World May 12 Is Your Child Safe Online? May 19 Supporting Your Child with Remote Instruction May 26 Hacking Remote Learning June 2 Supporting English Language Learners June 9 Keep the Learning Going All Summer

The Class of 2023 will be having a Brooks BBQ take out on the night of the budget vote, May 18th. Please see the attached flyer for more information.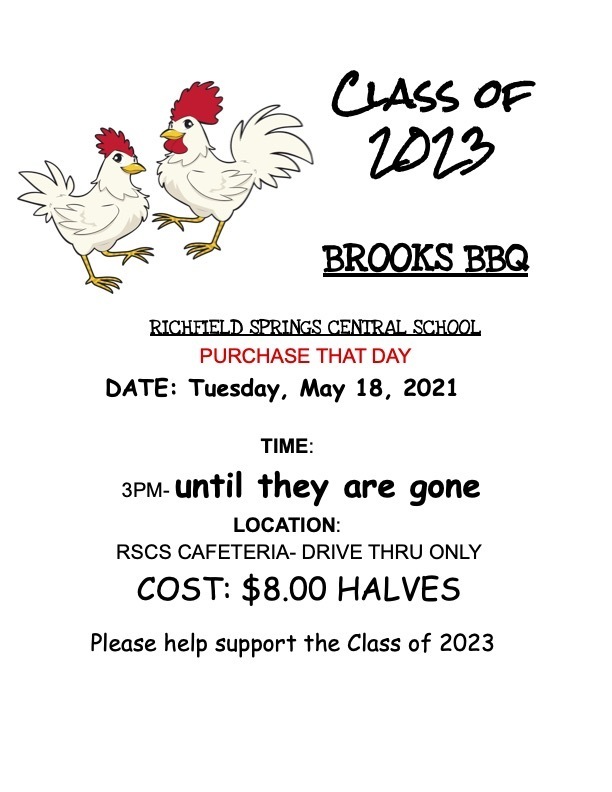 Hello, Jr/Sr High Students and Families, Attached you will find the updated Virtual Schedule for the Jr/Sr High. Mr. Piatti and Mr. Supensky have enacted these plans starting tomorrow and running thru Monday, May 10th. The expectations in the plan are identical to those we utilized at the end of our last shut down. Please note the highlighted attendance expectations as that was an area some students struggled with. Any students in our Pathways to Success Program should look for emails from a mentor in the next 24 hours. We plan to return on May 11th and go straight into 3-8 testing for those students. Please let us know if you have any questions or concerns. Link to Virtual Schedule:
https://5il.co/s7o7
Jeff Busch 8-12 School Counselor 315-858-0610 ext. 2352
jbusch@richfieldcsd.org

May 3, 2021 COVID-19 Announcement: The Richfield Springs Central School District has been notified by the Department of Health that there are 5 confirmed positive COVID-19 cases in the District. These cases are in the elementary and secondary levels, as well as in the transportation department. The District will be moving to our virtual instruction schedule, beginning tomorrow, Tuesday, May 4th through Monday, May 10th, including those students that have been attending virtually all year. We will return to in-person instruction on Tuesday, May 11th. BOCES students will continue to attend their BOCES programs in-person daily. We will resume meal pick-up and delivery. If you would like to be added to the delivery list, please call or email food service. The School Based Health Center will remain open. The 3-8 math assessments have been rescheduled for next week. Please be on the lookout for building level announcements. All after school activities are canceled today and all students will depart at the 3PM dismissal. The Richfield Springs Central School District will continue to work closely with the Department of Health. Further information and announcements will be provided as updates are available. If you have further questions/concerns, do not hesitate to contact the District Office. Thank you and stay safe, Tom Piatti Richfield Springs Superintendent of Schools

Be sure to get your tickets to the Junior Prom by May 12th! See the attached flyer for more information.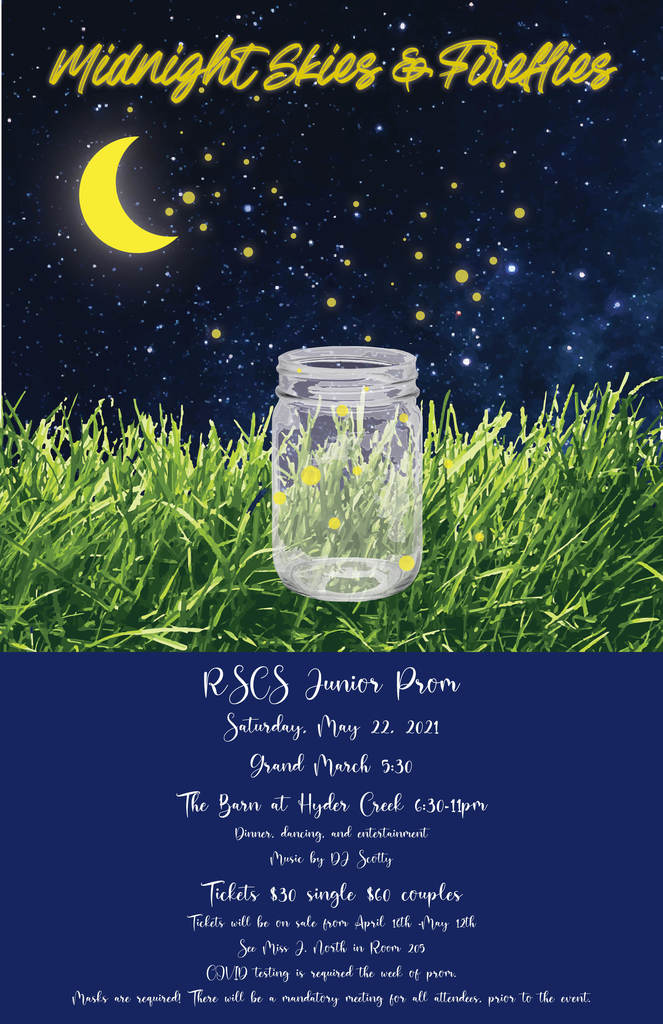 Check out the attached flyer for more information about free cancer screening.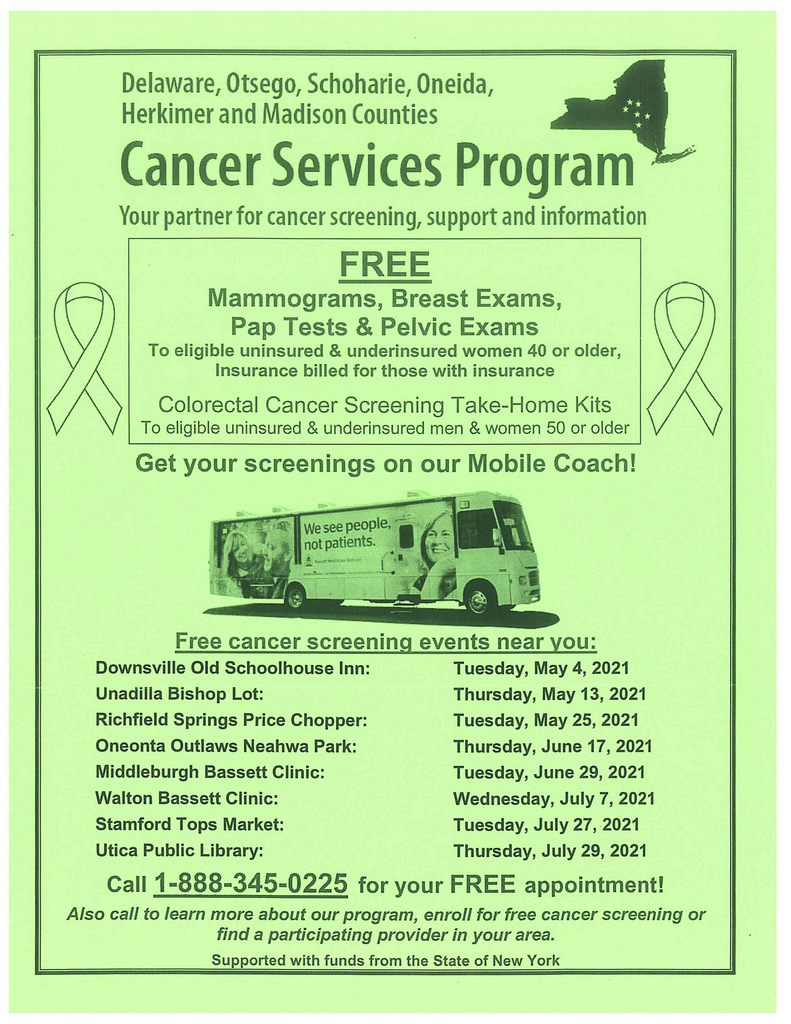 Elements of Photography students visited the Fenimore Art Museum.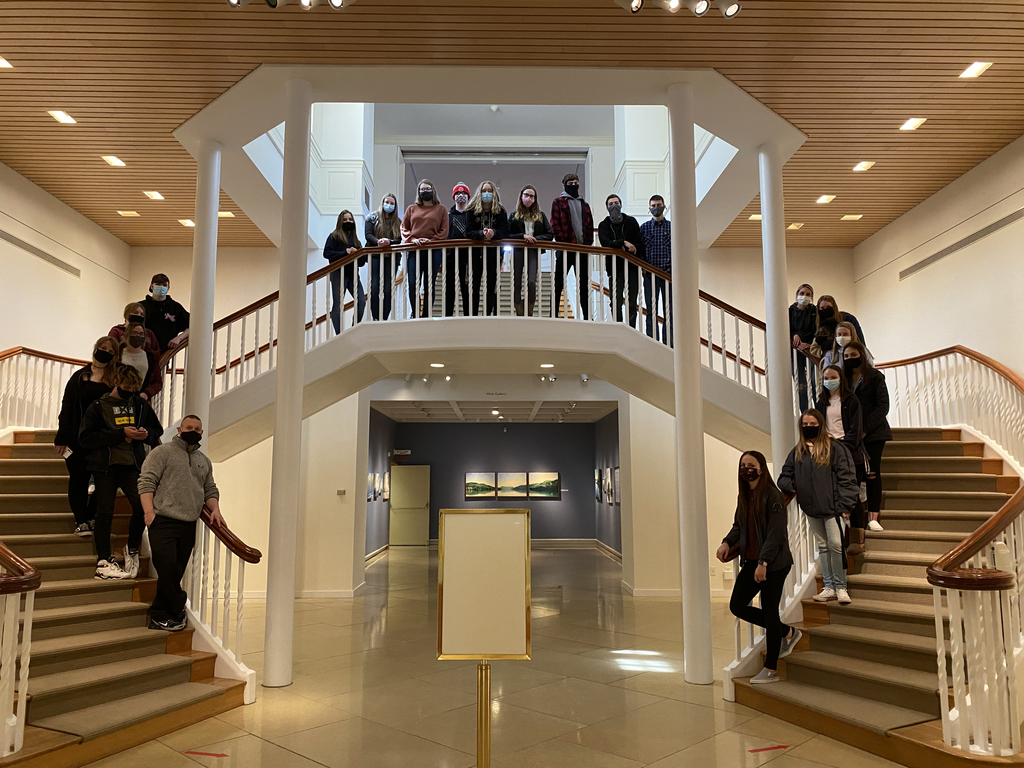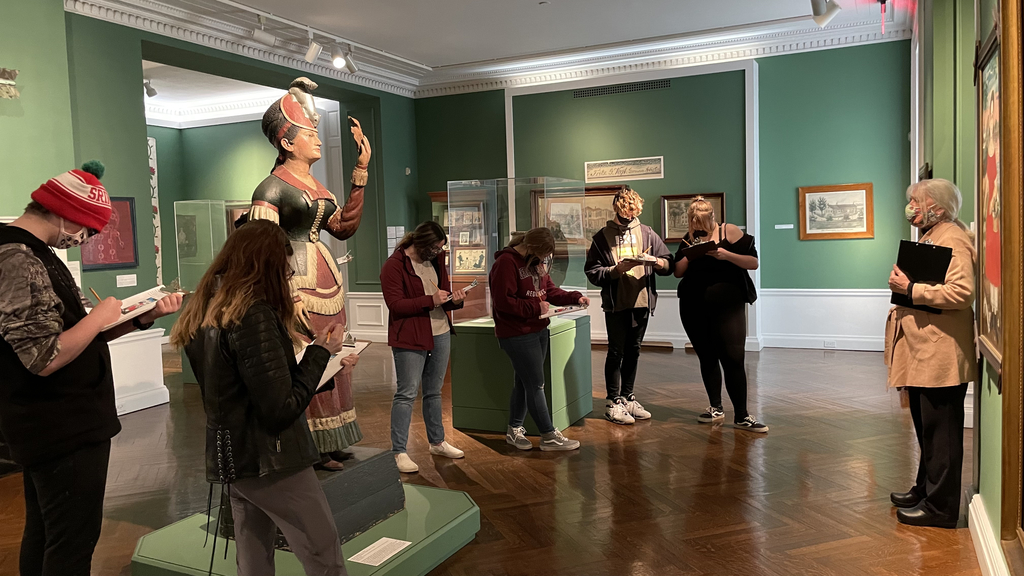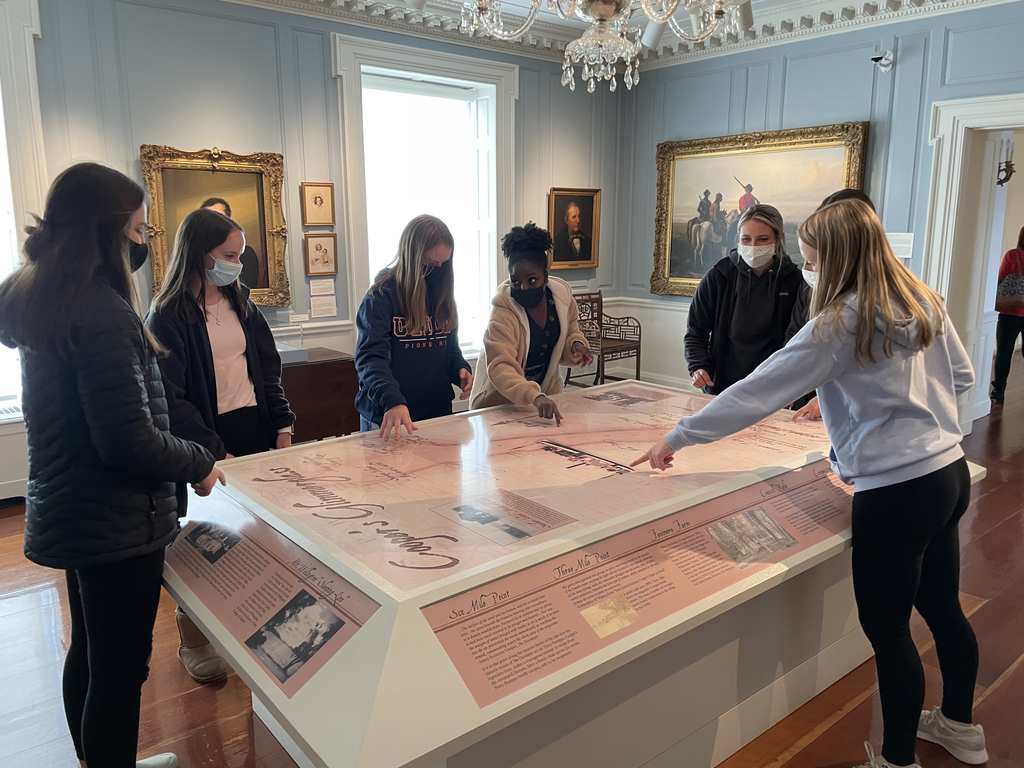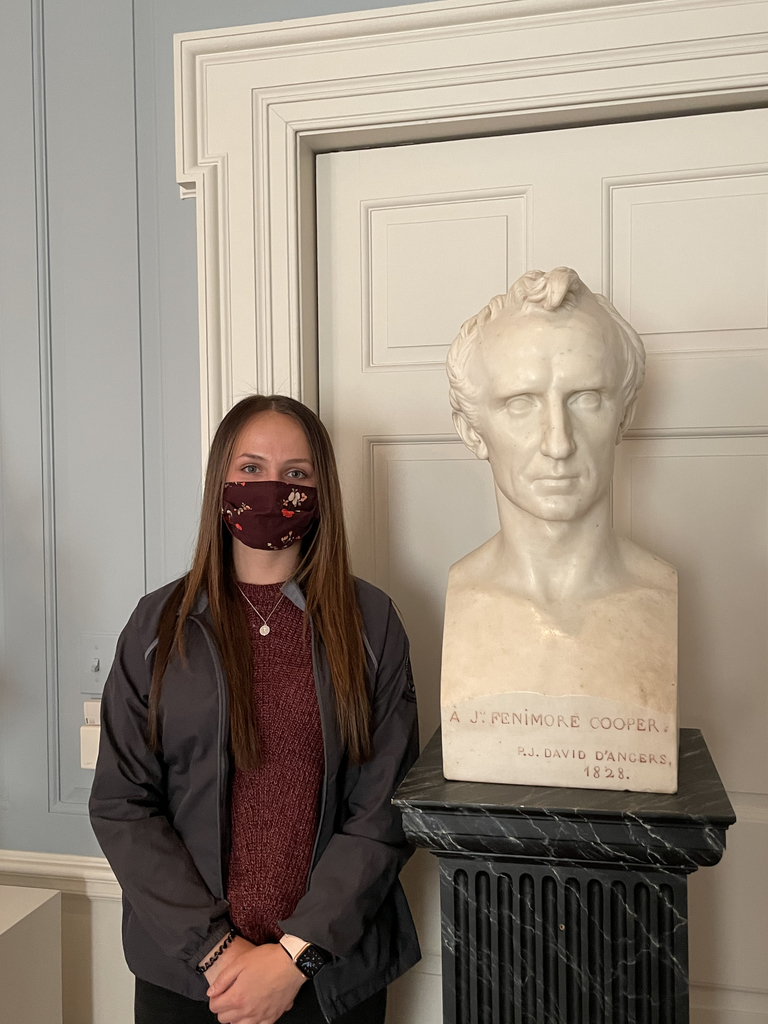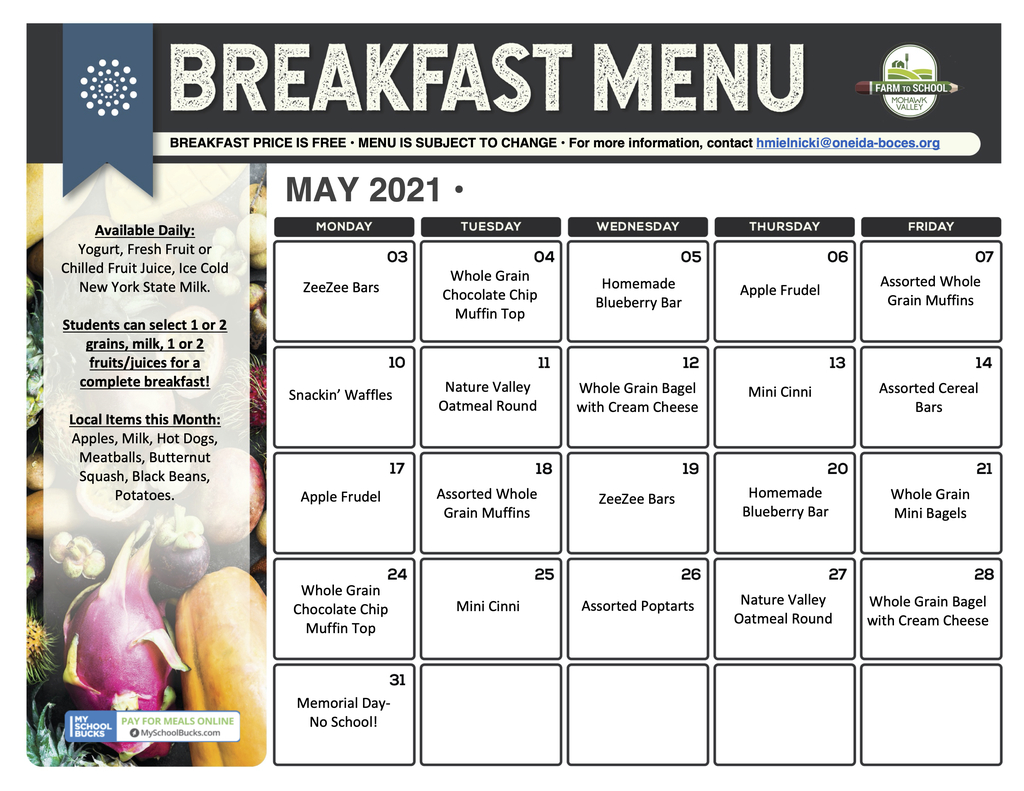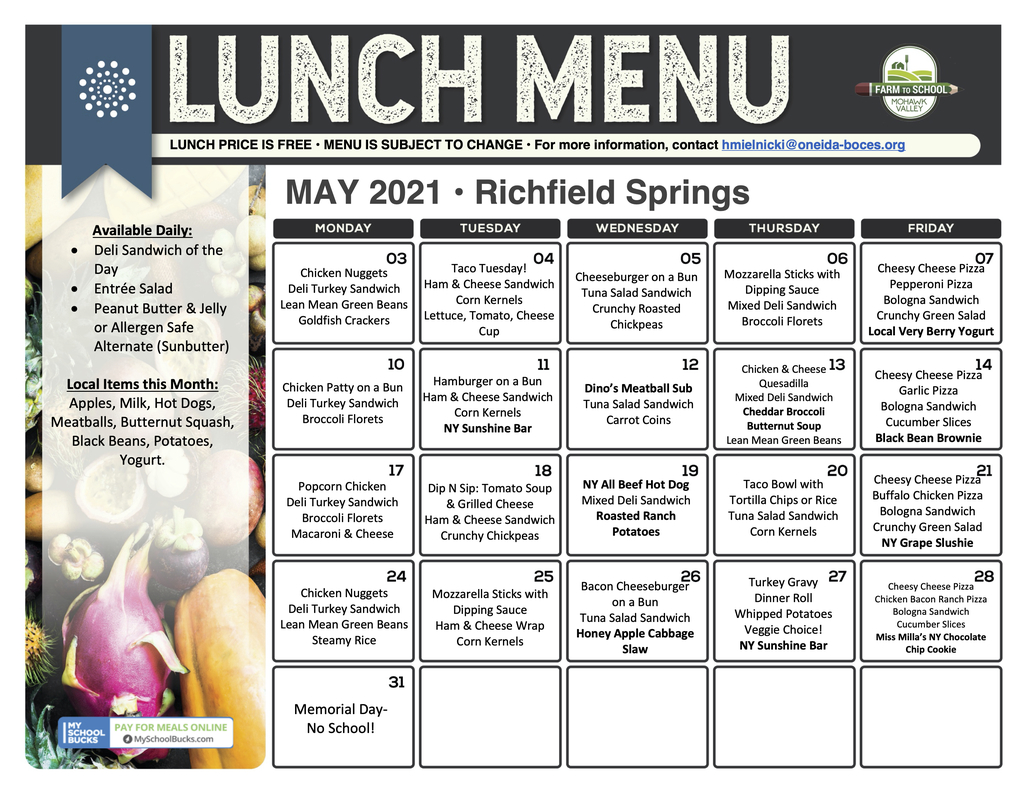 Save-the-date for the upcoming CFES Brilliant Pathways Early College & Career Awareness Week scheduled for May 10 – 14, 2021. Stay tuned for more information and registration!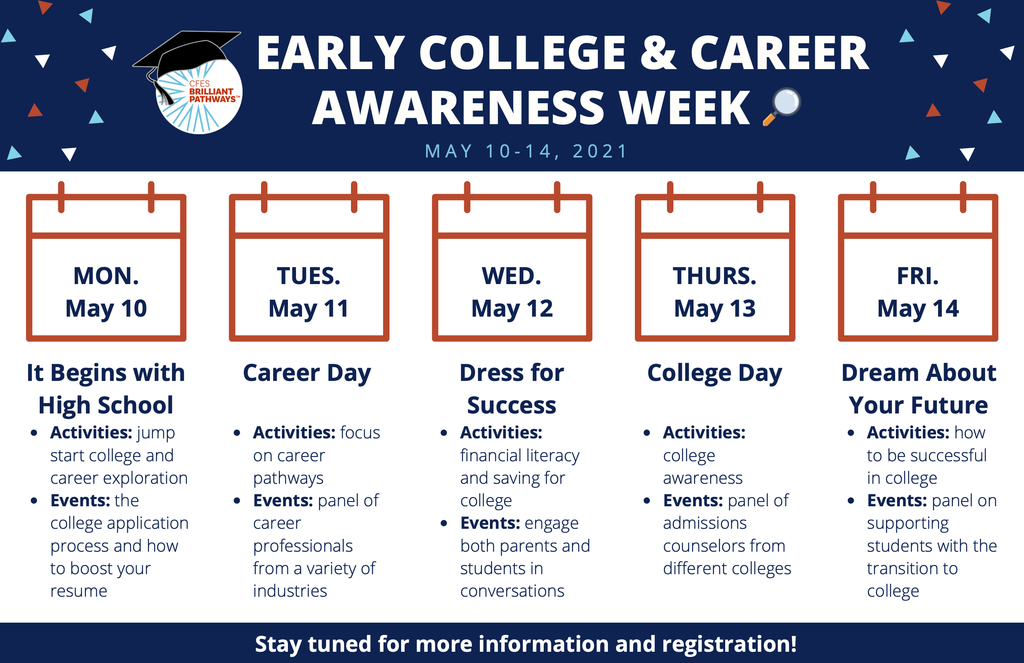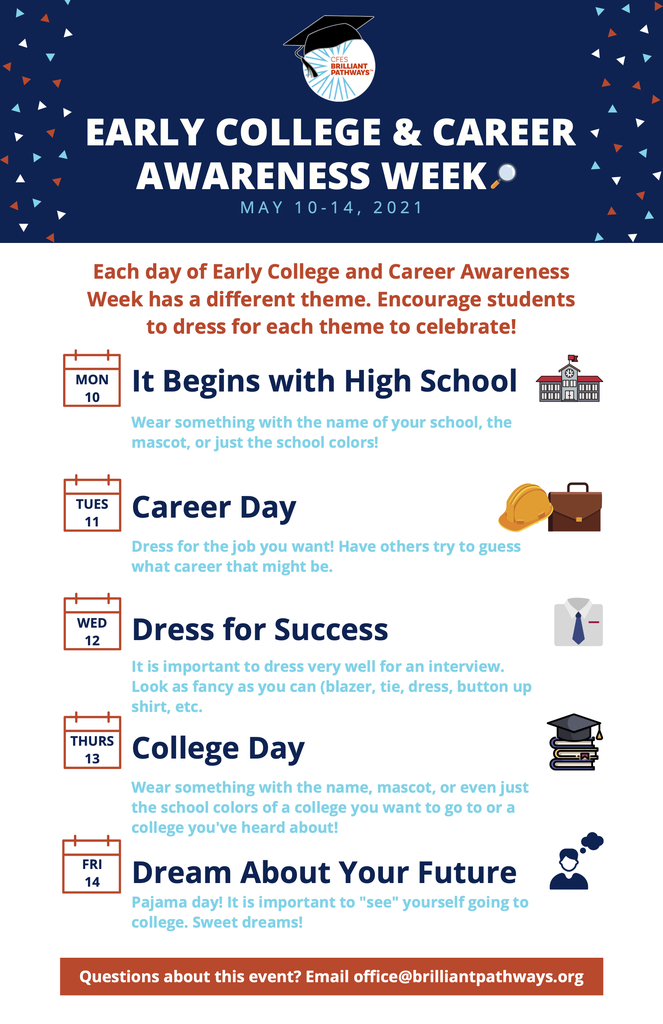 Please find attached the flyers with the schedule of upcoming CFES Brilliant Pathways virtual opportunities. You can also find all pre-recorded webinars and virtual college tours on the CFES website under the drop-down menu: What We Do/Virtual Opportunities.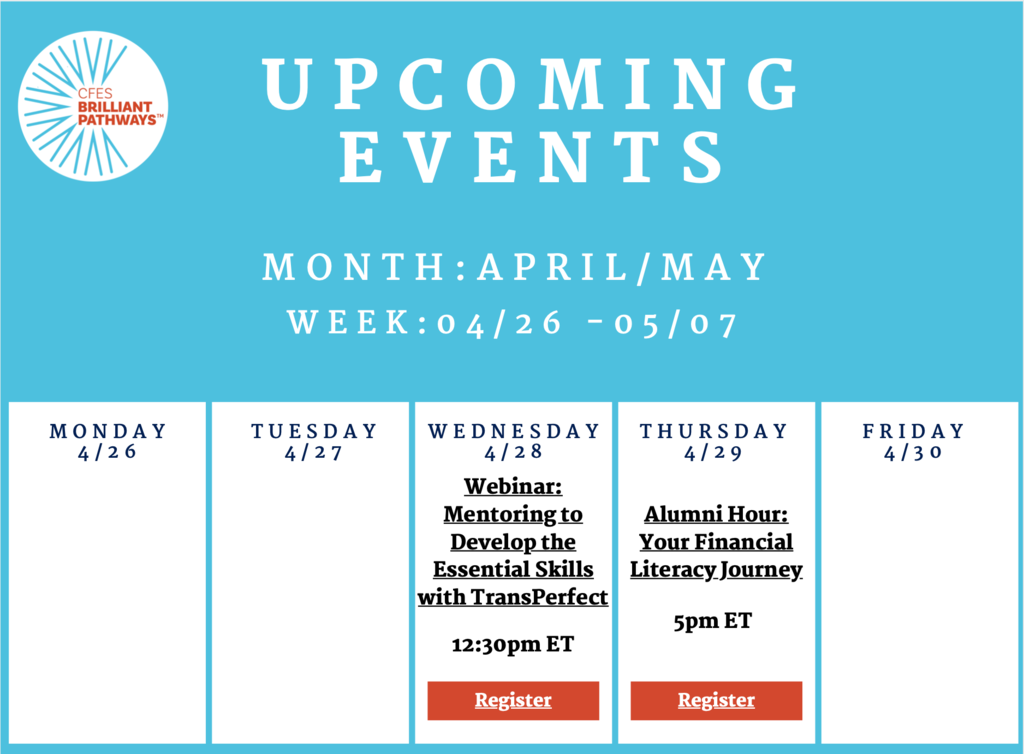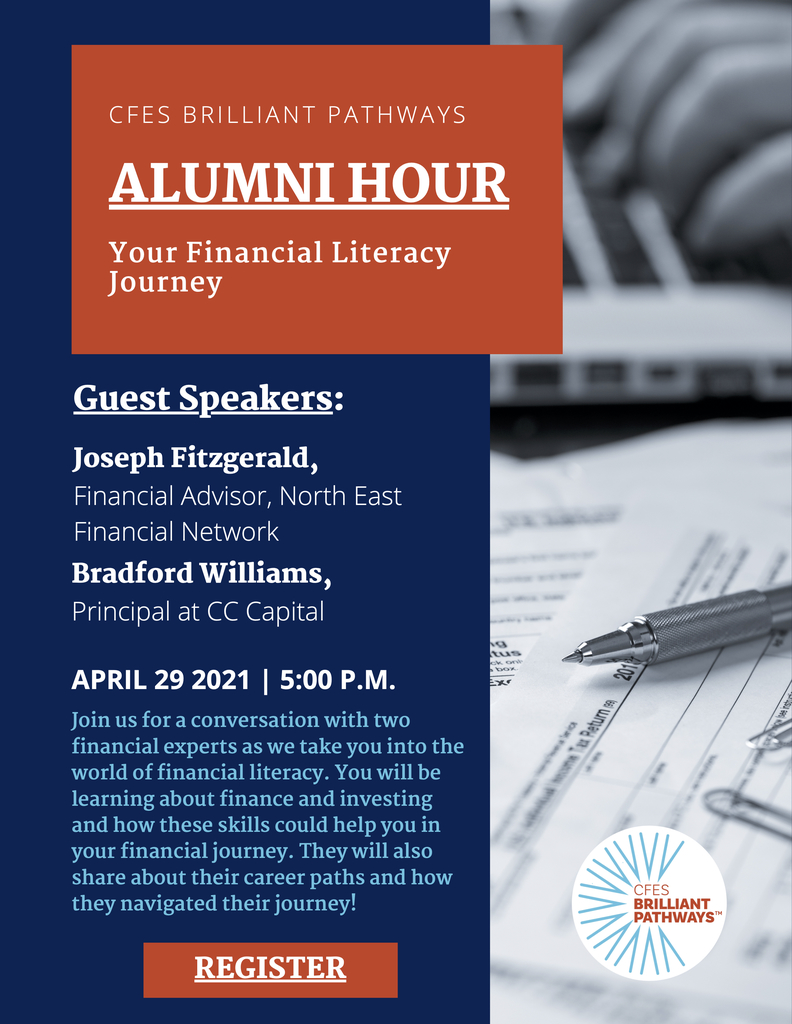 We have a positive COVID-19 case in the transportation department. This has resulted in 2 members of the transportation department being placed in quarantine. The majority of our faculty and staff are vaccinated. We are hopeful that this case is an isolated incident and that we will be able to maintain in-person instruction. Thank you.