Stress
You are sitting there calmly working on homework when BAM! It hits you -stress. Pretty much everyone from babies up to seniors experience different levels of stress throughout their lives. But teen stress is an often-overlooked type of stress. Below is information to help you understand more about why a teen experiences stress.

Check out this site for some great tools and information to help you reduce your stress, or come and talk with your school counselor who can help!
http://kidshealth.org/teen/your_mind/emotions/stress.html
What are some of the triggers, or stressors as they are called, that make us feel stressed? A few common ones include:
Worries over school and homework

Relationship changes

Family demands

Health concerns

Puberty

Physical danger
These stressors can cause problems when they are constant. For example you could:

Lose sleep

Perform poorly in school

React aggressively

Become overwhelmed

Become physically altered with bloodshot baggy eyes, swollen feet, aching back and increased blood pressure.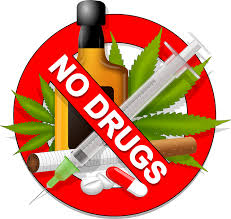 DID YOU KNOW?* More teens die from Rx drugs than heroin/cocaine combined
* Teens who drink alcohol are 50 times more likely to use cocaine
than teens who don't drink
* 15% of HS seniors used prescription drugs.
* Alcohol kills 6 1/2 times more teenagers than all other illicit drugs combined.
* 20% of 8th graders report having tried marijuana
* Each year an estimated 5,000 people under the age of 21 dies from alcohol related injuries.
*Alcohol is a factor in about 4 out of 10 deaths from car crashes, drownings, burns, falls, and other unintentional injuries.
HELPFUL RESOURCES
National Institute on Drug Abuse
National Institute on Alcohol Abuse and Alcoholism
ESchool Today
Foundation for a Drug-free World
DRUG FACT SHEET
DRUG & ALCOHOL REFUSAL SKILLS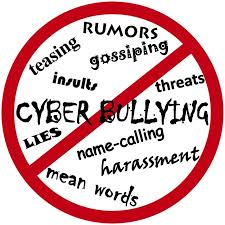 What is bullying:
* Name calling (making fun of a name or teasing, using put-downs)
* Threats/Mental Violence (get others to be mean, saying you better not tell anyone, making threatening gestures)
* Hurtful words (talking behind someone's back, laughing at you, using bad language to describe someone)
*Physical Violence (hitting, pushing, kicking, punching, slapping)
*Relational Bullying (spreading rumors, taunting, lying, listening in on a conversation)
*Intimidation (a look, a gesture, making a threat, yelling, standing over someone)
*Exclusion (purposely leaving someone out, not letting someone sit with you)
What is Cyber-Bullying?* Sending malicious text messages
* Using a computer or other technology to bully someone
* Prank or harassing phone calls
* Social Network sites (facebook, twitter, Instagram)
* Posting a mean or embarrassing picture

How to stop bullying at our school?* YOU can take a stand and lend a hand by deciding to make a difference in our school
* Tell the bully to stop
* Report those that continue to bully ASAP!!
* Refuse to be a bystander .....take some action to STOP BULLYING NOW!
LGBT (LESBIAN, GAY, BISEXUAL & TRANSGENDER)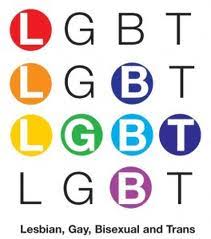 Lesbian, gay, bisexual, transgendered and questioning (LGBTQ) youth often begin to experience self-identification during their pre-adolescent or adolescent years, as do heterosexual youth. As your school counselor I work with all students through the stages of identity development and understand this development may be more difficult for LGBTQ students. My role is to provide support to LGBTQ students and their parents to promote student achievement and personal well-being.
As your school counselor I commit to:
*Promoting affirmation, respect and equal opportunity for all individuals regardless of sexual orientation or gender identity.
* Promoting awareness of issues related to sexual orientation/gender identify among students, teachers, administrators, parents and the community.
* Work to eliminate barriers that impede student development and achievement and are committed to all students academic, career, and personal/social development.
Helpful ResourcesCDC-LGBT Health
Advocates for Youth (find many other links to various LGBT organizations, hotline numbers, books & video resources)
Gay, Lesbian & Straight Education Network (GLSEN)
It Gets Better Project
The Trevor Project
Parents, Familites, & Friends of Lesbians and Gays (PFLAG)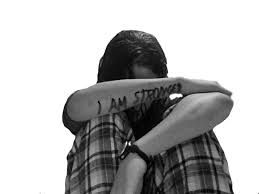 Approximately 4 out of 100 teenagers get seriously depressed each year. Sure, everybody feels sad or blue now and then, but if you're sad most of the time and it's giving you problems with
Your grades
Your relationships with your family and friends
Alcohol, drugs or sex
Controlling your behavior in other ways
Then the problem may be DEPRESSIONWHEN YOU'RE DEPRESSED......You feel sad or cry a lot and it doesn't go away.
You feel guilty for no real reason; you feel like you're no good; you've lost your confidence.
Life seems meaningless or like nothing good is ever going to happen again.
You have negative attitude a lot of the time, or it seems like you have no feelings at all.
You don't feel like doing many of the things you used to like....music, sports, being you friends, going out.
It's hard to make up your mind. You forget lots of things, and it's hard to concentrate.
You get irritated often. Little things make you lose your temper; you overreact.
Your sleep pattern changes; you start sleeping a lot more or you have trouble falling asleep at night.
Your eating patter changes; you've lost your appetite or you eat a lot more, even if you aren't hungry.
Helpful resources:Kidshealth.org
Mental Health America
More than Sad
Suicide Hotline
CRISIS HOTLINE: 1-800-635-1522