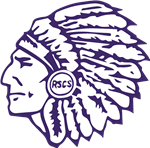 Learn with videos!

24/7 access to professional development that fits your schedule
stop, pause, rewind, and fast forward material to examine content at your own pace
receive PD credit to meet local and statewide requirements
contact Heather with follow-up questions
Instructions
Note: Only the first two videos in each category are shown below. To see more videos, click on the name of the category. Select the title of the video you would like to watch. Below each video, you will see a description, activity instructions, and a link to the PD credit form. Professional development credit will be awarded in My Learning Plan after the PD credit form is submitted.